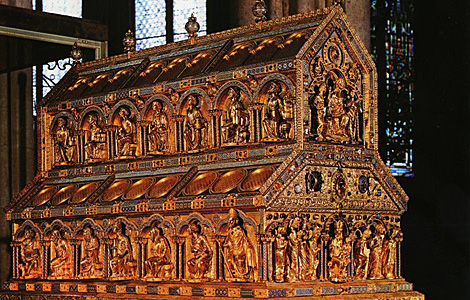 Colonia Cathedral, The Shrine of the three Wise Men/
Catedral de colonia, Santuario de los tres Reyes Magos
Los Reyes Magos llegarán el 6 de Enero. Vendrán de nuevo tras cientos de años a traer ilusión a los niños.
Conservo la gran ilusión de mi infancia y cada año les pido salud, fuerza y amor para afrontar el nuevo año.
The Wise Men are coming on the 6th of January. They will come again after hundreds of years to bring the ilusion to children.
I keep the great ilusion of my chilhood and every year I ask them health, strength, and love to face the new year.